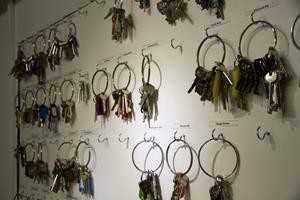 Here at SLS Properties we have a dedicated property management team. We have been managing and letting property in South East London for nearly 20 years. As well as having a large managed property portfolio we also own and manage over 100 properties in South East London. We have established partnering agreements with universities and private companies, so whether you are looking for professionals or students we can find the right tenants to suit you and your property. Our aim is to provide and retain high quality tenants paying accurate market rent.  We work hard to be responsive, fair and to always maintain good and effective communication – attributes that we believe are too often missing in London's rental market. Our tenancies and landlord management contracts are transparent and flexible. We conduct thorough credit checks and referencing on all tenants to give you peace of mind.
Let Only
We will market appraise your property and advise on presentation, furnishings, target tenant type and rent that we believe will maximise your rental return and preserve your property's capital value. We will advertise and offer your property to our tenant applicants. We will organise the viewings and forward to you rental offers and advise on their suitability. When you have selected tenant(s), we will take a holding deposit and gather required information to undertake the agreed amount of checks and referencing.
Upon your approval we will arrange for a tenancy contract to be provided between yourself and your new tenant(s) as well as collect the deposit and the first month's rent on your behalf. We will organise the move in and undertake a check in inventory. Our inventories are thorough and consist of a full paper (signed) inventory + online-access video inventory. This is included free of charge in our "Let Only" and "Let and Manage" services.
Let and Manage
We will let and manage your properties in the same pro-active manner and with the same care as our own.
For "Let and Manage" we provide the same property appraisal, marketing, tenant assessment and check in services as under our "Let Only" service above. However, we then continue to manage your property and SLS Properties remains the point of contact for your tenants for any tenant or property issues. We offer to collect the rent on your behalf and will communicate directly with your tenants regarding all issues; arrange and often undertake directly any maintenance issues concerning your property. Any repairs and works will need to be approved by the landlord before they are carried out. At the end of the tenancy we will conduct the check out procedure and inventory with the tenant(s).
Our experienced property managers are themselves accredited landlords, members of the NLA, RLA and have extensive up to date knowledge of current regulations and requirements. You can be fully assured that your interests are being taken care of by professionals who have the expertise and experience to help you get the most out of your property.
Our whole approach to letting and managing properties is to secure reliable tenants, minimise voids, ensure market rent is paid on time and that properties are well maintained. To achieve this we stay in close contact with all our tenants so that we can quickly and practically deal with any problems that may arise. This pro-active approach based on good communications and professionalism has enabled us to keep rent arrears across our entire rental portfolio at below 2% of gross rents, with actual rent write offs at below 1%.
For more information about our property management services please click on the property management tab on the top of the webpage.